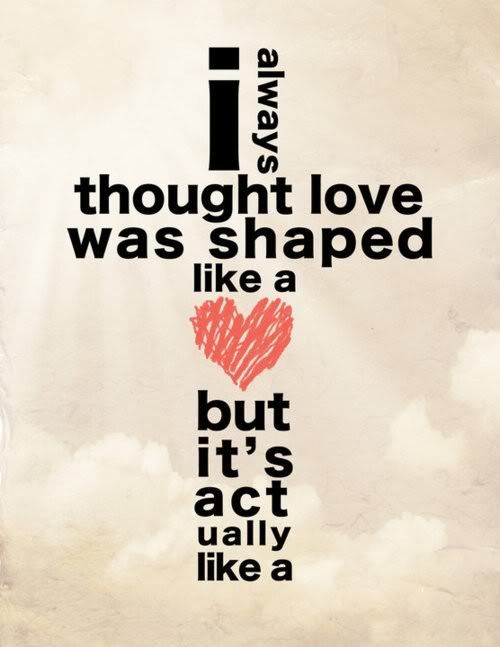 THE MESSAGE that has been reverberating in my heart the past week is none other than Love. Love makes the world go around. Love, love is all you need. We are constantly reminded that love is what matters…yet, we forget this in our busy lives. Or is this an excuse?
Last Sunday I attended service at a church recently founded by a Pastor I personally know. The message was on love and the scripture. The passage was from 1 John 4 and it focussed on God's perfect love allowing us to love others and the fear defeating nature of love. Expanding on this message Pastor Joseph also mentioned that if we first receive God's love, we are then able to love ourselves the way God created us, and in turn love others. This message spoke to me on Sunday since I still struggle with the 'love' aspect of my relationship with God. Deep down I know he loves me, yet at the same time, I wonder, does he really love me? I was getting quite frustrated at myself for letting my poor faith blind me from his love. I realised that I wasn't investing as much time as I should of into my relationship with God lately. I was having trouble loving and respecting myself too and I think this made it difficult for me to genuinely love others too. Seeing this vicious cycle happening around me, I felt I should do something about it….but what? I know from my walk with God that for me personally, when I am not walking right with God and don't converse with the Holy Spirit, I get led astray so easily that my relationships get negatively impacted – which in turn affect all other aspects of my life. Relationship is so important for my spiritual walk with God and I yearn that.
Sometimes in rough seasons my heart feels weary and alone. But I know I'm not. God loves me, and he reminds me countless times in the bible just to remind me of that fact. In his time, he will bless me with wonderful relationships and fellowship. But first he will reveal his love to me, and then help me love others and reach out.
Maybe it's coincidence, but as I write this I've just randomly selected a song to listen to and it's Jeremy Riddle's 'One thing remains'. In particular these lyrics about God's constant and glorious love reverberates in my heart…'Your love never fails, never gives up, never runs out on me'. Indeed. God's love remains. I just need to continue to remind myself of his love by reading his 'love messages' to me in the Bible and worship for my soul's joy.
'We love, because he first loved us' 1 John 4:19
x