H&M recently had an T-shirt design contest in which the five best designs would be printed on shirts to be sold in stores. Turns out the top designs were produced by five young and talented people (all under 21 years of age!)...who look like a happy bunch.
Gosh
, I'd be too if my design was being printed under the H&M label!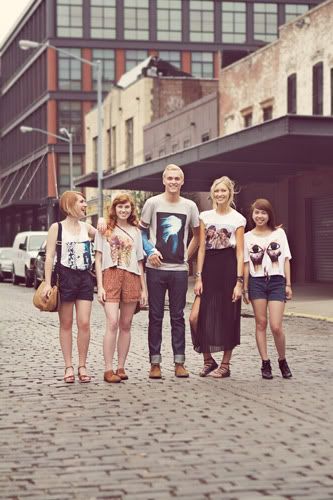 This ribcage design is my favourite :-)
Wish we had H&M in Australia too...fingers crossed that it will happen soon!
XXXXXXXXXXXXXXXXX